2021 TPE & TransTiP Science & Technology Training, sponsored by the Chinese Academy of Sciences (CAS), organized by the Third Pole Environment (TPE) program and the IRTG Geo-ecosystems in Transition on the Tibetan Plateau (TransTiP), supported by the Institute of Tibetan Plateau Research, CAS (ITPCAS) and the Chinese Academy of Sciences-Tribhuvan University (CAS-TU) Kathmandu Center for Research and Education (KCRE), was held successfully online. There were about 67 participants from universities and research institutions of 7 countries, including China, German, Nepal, Pakistan, Iran, France and India etc.
The 12-day training with theme of Mountain Environment & Environmental Humanities started from 28th June to 9th July 2021, including 22 lectures, 2 dissertation defenses and 1 film screening online. During the training, totally 21 prominent scientists from international scientific community were invited to introduce latest methods, technology and achievements on different themes of Third Pole Environment research in glaciology, atmosphere science, hydrology, geology, environmental change and ecology. Prof. Liping Zhu, Prof. Yaoming Ma, Prof. Juzhi Hou and Prof. Fan Zhang from ITPCAS delivered oral lectures online for international participants.
The training promoted scientific exchange to facilitate the implementation of the TPE program and cooperation among the Pan-Third Pole countries. The training also acquainted young scientists, who work at the forefront of scientific research, with cutting-edge knowledge to help them broaden their scientific horizon and improve their scientific capability.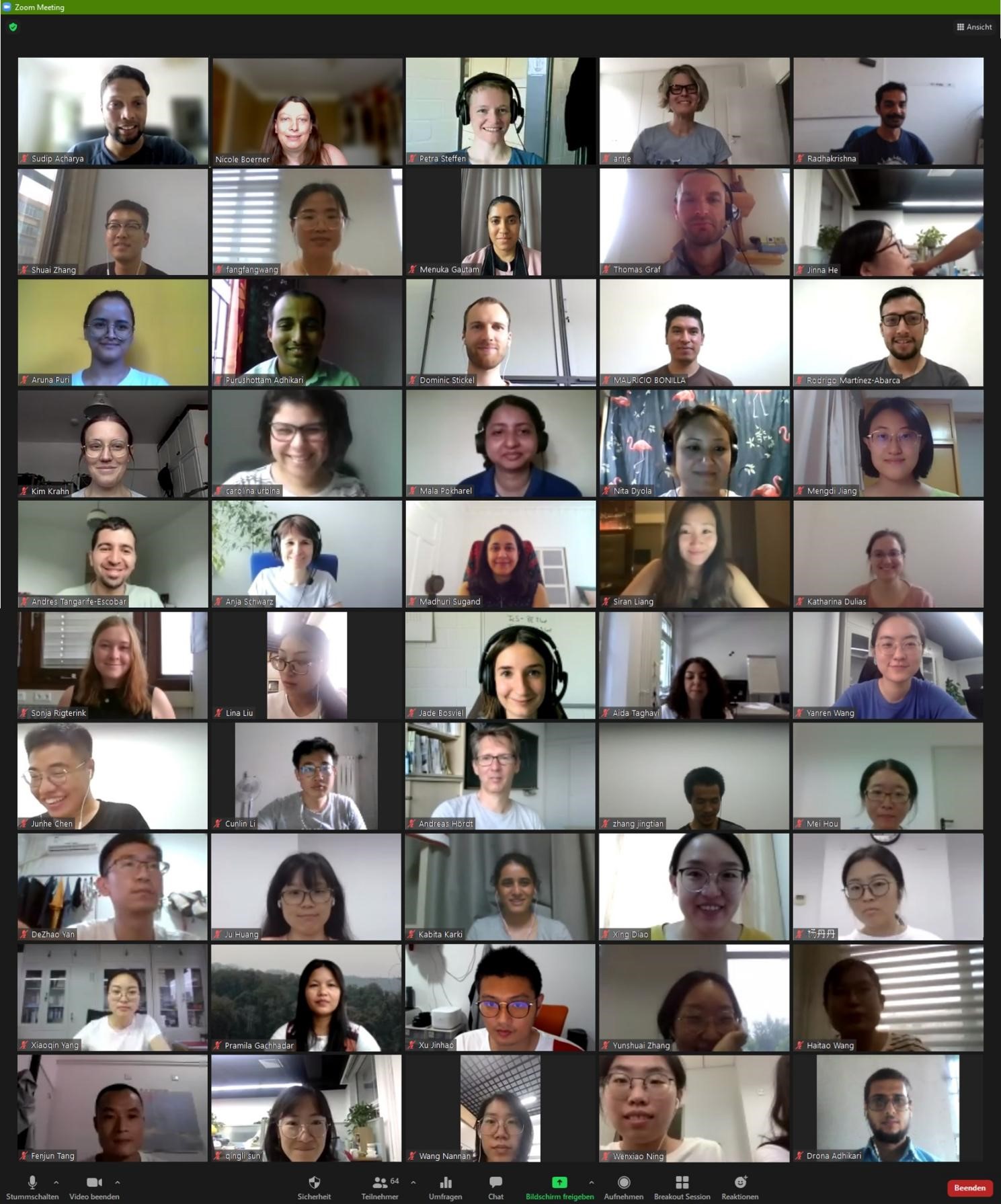 Group Photo