Nature Reviews Earth & Environment (NREE) Tibetan Plateau Focus Issue Webinarwas successfully held on Oct 12th. The Webinar was hosted by the NREE editorial office and co-organized by the Institute of Tibetan Plateau Research (ITP) , the Second Tibetan Plateau Scientific Expedition Program (STEP) , the Third Pole Environment (TPE) program and the State Key Laboratory of Tibetan Plateau Earth System, Environment and Resources. NREE senior editor Erin Scott and ITP Deputy Director PIAO Shilong jointly moderated the Webinar.
Venue at ITP
Online Participants
Erin Scott, Honorary Director of ITP and TPE Chair YAO Tandong, TPE Co-chairs Lonnie G. Thompson and Deliang Chen and Director of ITP CHEN Fahu delivered the welcome remarks.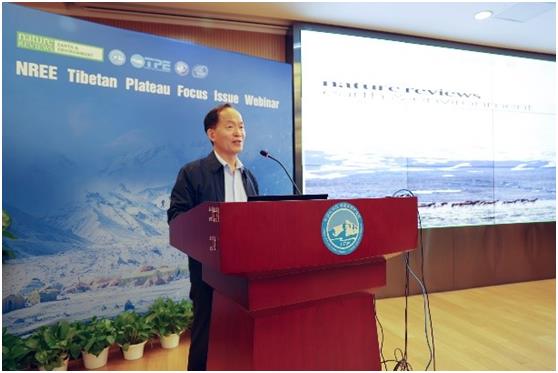 Welcome speech by YAO Tandong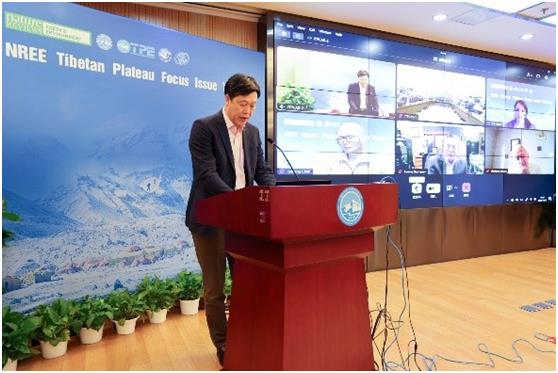 Welcome speech by CHEN Fahu
DING Lin, FANG Xiaomin, WANG Yanfen, WANG Shiping, CHEN Huai, Tobias Bolch and ZHANG Fan presented a full vision of the major achievements in the Tibetan Plateau research and outcomes of STEP in recent years, including Timing and Mechanisms of Tibetan Plateau uplift, Reorganization of Asian climate in relation to Tibetan Plateau uplift, Grassland changes and adaptive management, Plant phenology changes and driverson the Tibetan Plateau, Carbon and nitrogen cycling on the Tibetan Plateau, The imbalance of Asian water towers and Securing water quality of the Asian Water Tower.
NREE is an online-only journal publishing high-quality Review, Perspective, and Commentary articles across the entire spectrum of Earth and environmental sciences (IF 37.214) . The Focus issue of Tibetan Plateau was officially published on Oct. 11th highlighting the complex evolution of the Tibetan Plateau, from its geological origins to projected changes under anthropogenic forcing. Echoed throughout this issue is the need for co-operation and collaboration to understand and protect the Tibetan Plateau.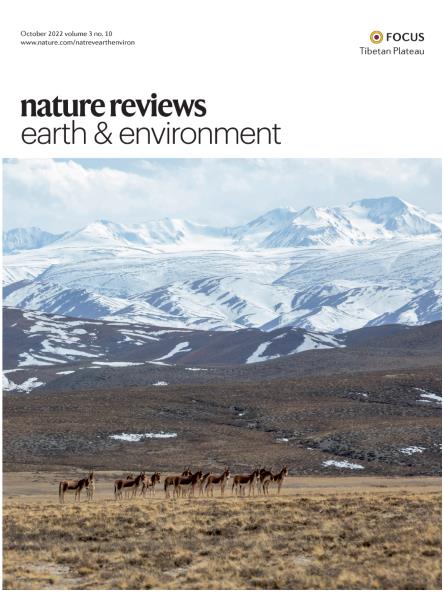 Cover of NREE Tibetan Plateau Focus Issue
Joy Wang wangjoy@itpcas.ac.cn