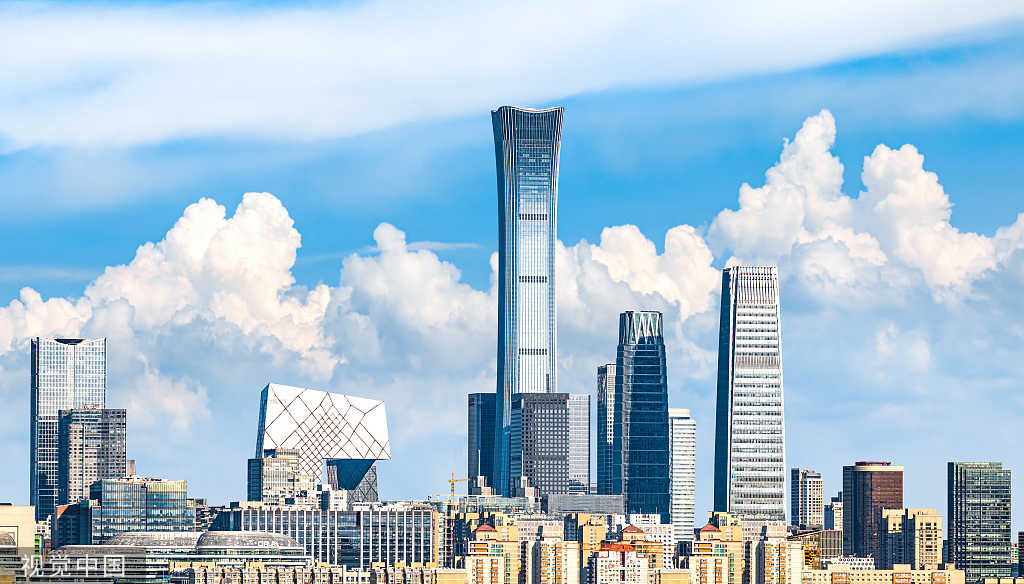 Chinese scientists have developed an advanced greenhouse gas monitoring system named GONGGA that can provide accurate estimates of the global sources and sinks for carbon dioxide, scientists said on Wednesday.
These readings are crucial for the Global Carbon Project, an international program launched in 2001 to study anthropogenic emissions and natural sinks of carbon. It publishes the annual Global Carbon Budget, a highly influential report that reveals the latest trends in the global carbon cycle and implications for future emission reductions.
China has been a data provider for the program for years, but it didn't have an indigenously developed monitoring and evaluation system for greenhouse gases until now, limiting the country's role and contribution to the project.
GONGGA, sharing the name of the highest mountain in Sichuan province, was developed by scientists participating in the second scientific research expedition on the Qinghai-Tibet Plateau, which began in 2017.The system's full name is called the Global Observation-based System for Monitoring Greenhouse Gas.
After independent appraisal by the Global Carbon Project, GONGGA has been added to the list of global greenhouse gas monitoring systems.
Pep Canadell, executive director of the Global Carbon Project, said in a video address to an academic symposium on Wednesday that never in the modern human era have greenhouse gases become such a driving force of planetary change.
"Carbon dioxide is the one greenhouse gas that must reach net zero emissions to have any hopes to stabilize the climate and avoid the worst of climate change impacts," he said.
Canadell said he appreciates China's contribution to the Global Carbon Project and hopes the country can be more deeply involved with the program.
Zhang Hongxiang, deputy director of the Bureau of Science and Technology for Development of the Chinese Academy of Sciences, said the launch of GONGGA demonstrated China's transformation from a data provider to a global leader in atmospheric inverse modeling.
Atmospheric inverse modeling is a statistical approach that estimates the global carbon budget by measuring the CO2 concentration, carbon emissions and how these gases move in the atmosphere.
"This technology will support China and other countries' efforts to tackle climate change and achieve carbon neutrality," he said.
Piao Shilong, deputy director of the Institute of Tibetan Plateau Research of the Chinese Academy of Sciences, said global surface temperature from 2011 to 2020 had risen by 1.09 C compared to the period from 1850 to 1900.
Tian Xiangjun, a researcher from the institute, said Chinese scientists used to rely on established foreign models to study its carbon sources and sinks, but due to these models' design and lack of supporting monitoring stations in China, the findings are often incomplete or inaccurate. "By having our monitoring system approved by the global scientific community, we can provide more comprehensive and accurate data to support researchers and policymakers in their carbon objectives," he said.
link: https://www.chinadaily.com.cn/a/202211/24/WS637ec1c4a31049175432b8bb.html