On September 5th, the Sino-Nepal Joint Seminar on Environmental Research was held by the Kathmandu Center for Research and Education, CAS-TU (hereinafter the "KCRE"). The seminar was co-chaired by Professor WANG Tao, Executive Director of KCRE, and Professor Deepak Aryal (member of the Nepal Academy of Science and Technology), Head of the Central Department of Hydrometeorology and Meteorology (CDHM) of Tribhuvan University. More than 50 participants from the Institute of Tibetan Plateau Research (ITP), the Institute of Mountain Hazards and Environment (IMHE), Tribhuvan University (TU), the International Center for Integrated Mountain Development (ICIMOD) and other institutions attended the seminar.
Professors MA Yaoming, XIONG Donghong, and ZHANG Qianggong of CAS, Professors Deepak Aryal, Kedar Rijal, and Dr. Ramesh Pant of Tribhuvan University, Dr. Arun Shrestha and Dr. Nakul Chettri of ICIMOD, and Nitesh Khadka of IMHE presented their research focusing on climate change, environmental pollution, and glacier lake outburst etc.
During this seminar, further Sino-Nepal cooperation in scientific research and talent exchanges was promoted and future collaboration in cross-section and glacier lake outburst research was proposed. Professor WANG Tao commented that he hopes the pandemic could end soon so that Chinese scientists would be able to travel to Nepal to carry out fieldwork and research. At the same time, it is necessary to further enhance exchange between young scientists from both sides through seminars and conferences.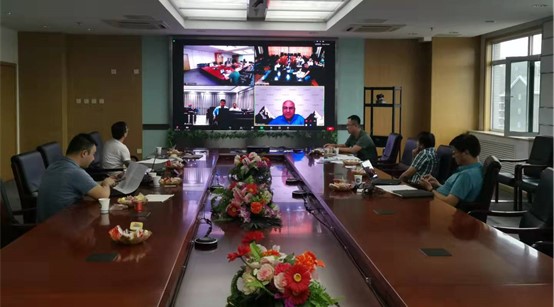 ITP Sub-venue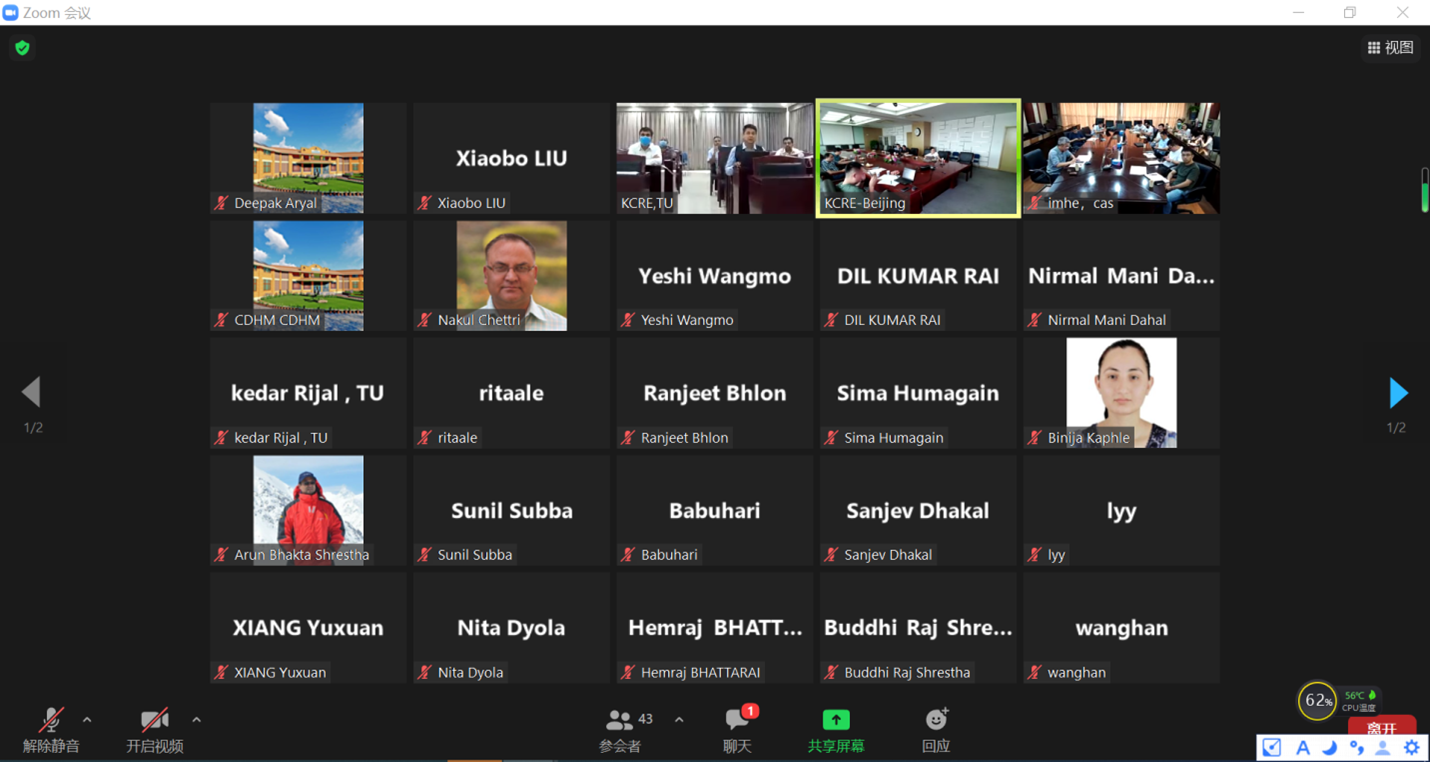 Screenshot of the Online Participants