From Oct. 7 to 9, 2019, the First Workshop on China-Norway "Third Pole–Arctic Center" (TPAC), jointly organized by University of Bergen (UiB) and Institute of Tibetan Plateau Research, Chinese Academy of Sciences (ITPCAS), was held in Bergen, Norway.
The 3-day workshop focused on the Third Pole-Arctic land surface process observation, numerical simulation, ecological study, climate evolution and human adaption and etc. Through cross-disciplinary communication and exchange, participants discussed the common interests and the feasible research topics, which laid a foundation for further cooperation and for the establishment of China-Norway "Third Pole-Arctic Center".
At the opening ceremony, Academician CHEN Fahu, Director of ITPCAS and Prof. Annelin Eriksen, Vice President of UiB, made the opening remarks on behalf of both parties. Annelin Eriksen expressed that UiB will give full support to the establishment of the Third Pole-Arctic Center, so as to promote exchange and cooperation between Chinese and Norwegian scientists. Academician CHEN Fahu extended his gratitude to UiB, and hoped that both parties can work in much closer cooperation and carry out substantial cooperative studies, so as to facilitate the building of the joint research center. Mr. DU Heting, First Secretary of the Embassy of China in Norway, attended the opening ceremony and made a speech. He expressed that the Third Pole and the Arctic are critical and sensitive areas to climate change, and hoped that the workshop can combine advantages and complementarities of China and Norway in the Third Pole-Arctic studies and take advantages of the good momentum of China-Norway partnership, to enhance sci-tech cooperation in real earnest.

Opening Remarks
At the workshop, Academician CHEN Fahu, Prof. Asgeir Soreberg and Academician Nils Christian Stenseth delivered keynote speeches on human peopling the third pole, water balance on the Qinghai-Tibet Plateau and three-pole initiative. Academician Nils Christian Stenseth, former President of the Norwegian Academy of Science, called on more Norwegian universities and institutes to join the three-pole initiative, so as to promote mutual beneficial cooperation in fields of the third pole-North Pole, ocean and biology between scholars of both parties.
Nils Christian Stenseth Speech
The workshop was sponsored jointly by the ITPCAS and UiB, and attracted over 60 experts and scholars from more than 10 research institutions from China and Norway.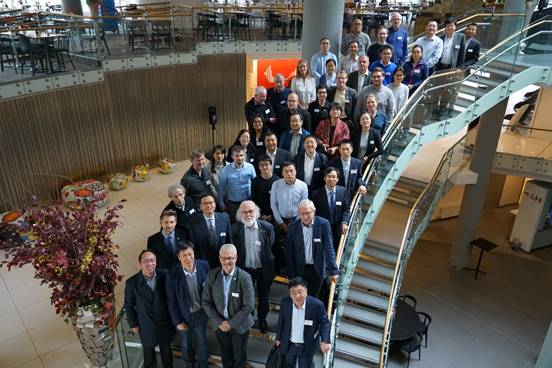 Group Photo