On occasion of the CAS President BAI Chunli's visit to Tribhuvan University on April 7, 2014, the TPE program formally launched its center in Kathmandu. The Kathmandu center was established to promote more and wider academic exchanges and communications between CAS research institutions and the Tribhuvan University, the most prodigious university in Nepal, as well as to facilitate academic activities conducted by CAS scientists in Nepal.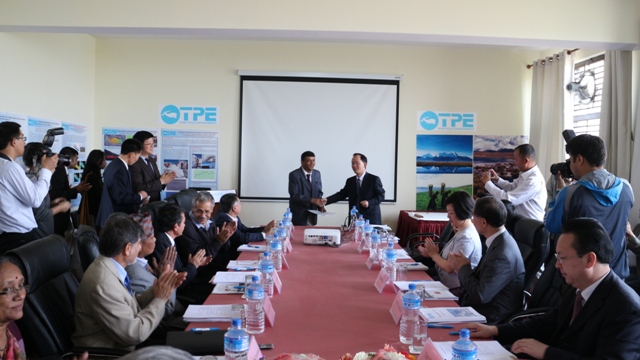 According to ITP Prof. LIANG Eryuan, the acting director of the TPE Kathmandu center, this center has already contributed to academic researches and social development in China and Nepal in many facets, including talents education, database construction, high-level joint publications, and etc. The formal launch of the center will further boost CAS contributions to education and research in Nepal and help for social sustainability and human wellbeing in the southern Himalayas.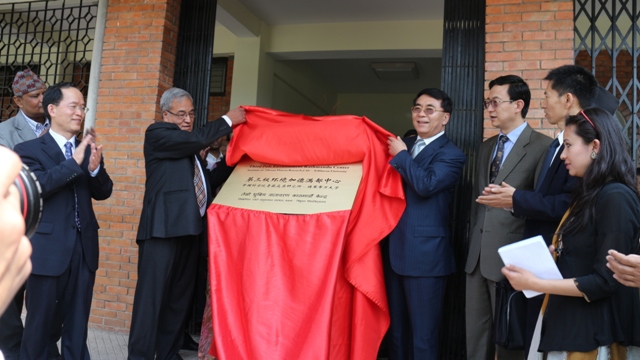 The center is currently located within the TU Central Department of Hydrology and Meteorology, with Prof. YAO Tandong of ITP and Prof. Lochan Devkota of TU Central Department of Hydrology and Meteorology as academic co-directors. Prof. Liang and TU Associate Professor Tek Bahadur Chhetri are the acting co-directors and mainly in charge of the daily operation of the TPE Kathmandu Center. More space and support will be granted to it by both TU and CAS to make the TPE Kathmandu Center a joint effort to promote integrated scientific research.