From December 11-15, 2017, the Third Pole Environment (TPE) program sponsored the session entitled "Third Pole Environment under Global Changes" at the annual American Geophysical Union (AGU) Fall Meeting in New Orleans.
The TPE session was convened by TPE Co-chairs, Prof. YAO Tandong, Prof. Lonnie Thompson and Prof. Volker Mosbrugger, together with Professor ZHANG Fan from the Institute of Tibetan Plateau Research, Chinese Acedemy of Sciences. Scientists from United States, China, Norway, Netherlands, Japan, France, Germany, Nepal, India and other countries participated the session. The session received 44 abstracts, and had two oral presentation sections and one poster section. Prof. Yongkang Xue from the University of California Los Angeles was invited to deliver a keynote speech on the theme of "Spring Soil Temperature Anomalies over Tibetan Plateau and Summer Droughts/Floods in East Asia".
During the sessions, participants shared their current research results and progress related to Third Pole studies. The meeting provided a platform to promote TPE program and explore opportunities for further cooperation with international scientists.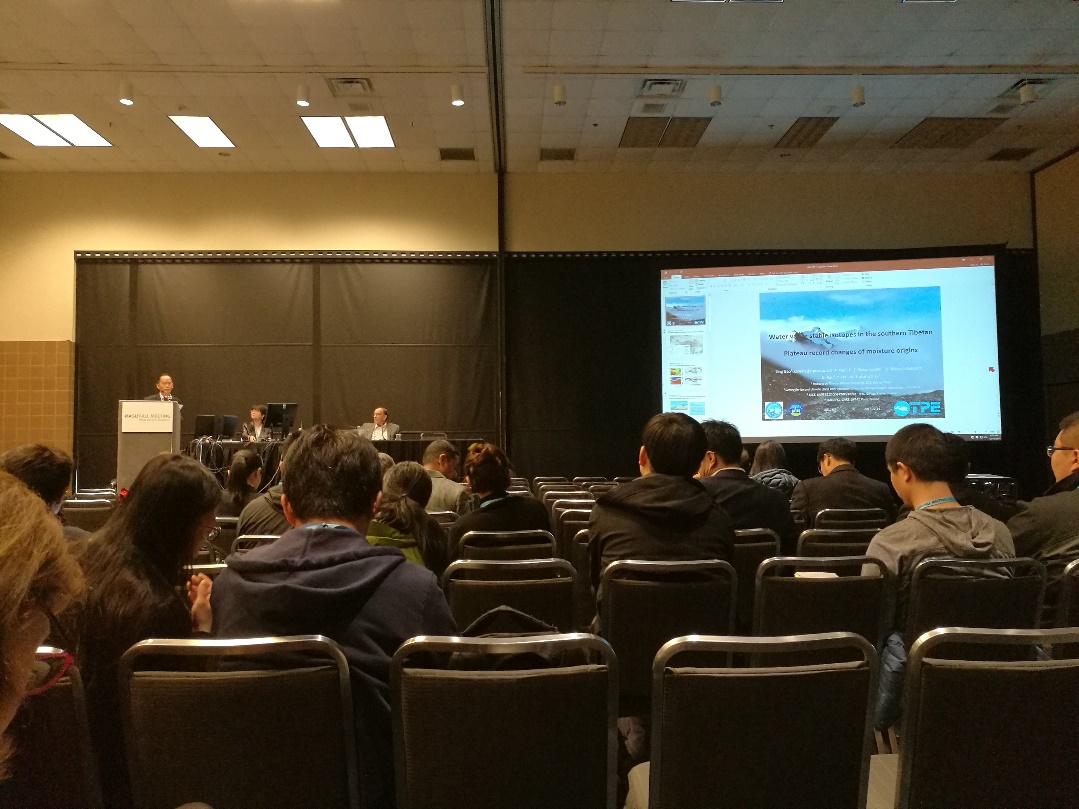 The TPE session of 2017 AGU Fall Meeting