The international network of the Third Pole Environment (TPE) welcomes a new member, the Sweden TPE office at Gothenburg, which was formally launched on September 24 at the University of Gothenburg.
On occasion of the 8th TPE workshop in Gothenburg, Sweden, a Memorandum of Understanding was signed between Prof Tandong Yao, TPE co-chair and Prof. Roland Barthel, head of the Department of Earth Sciences at the University of Gothenburg, thus announcing the formal launch of the TPE Sweden office. Nearly 100 scientists from 20 countries witnessed the opening ceremony, including the Pro-vice-chancellor Prof. Mattias Goksor of the University of Gothenburg.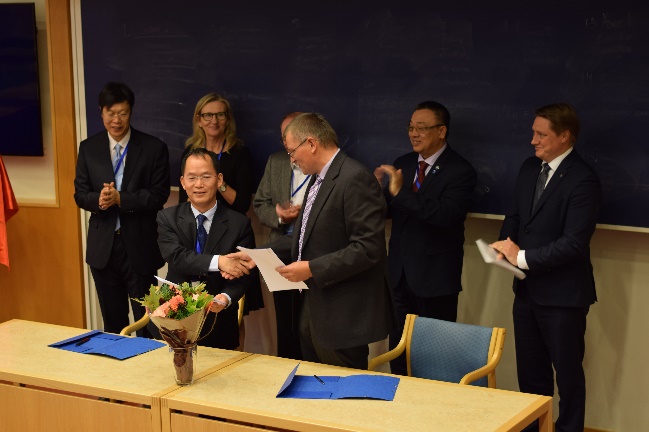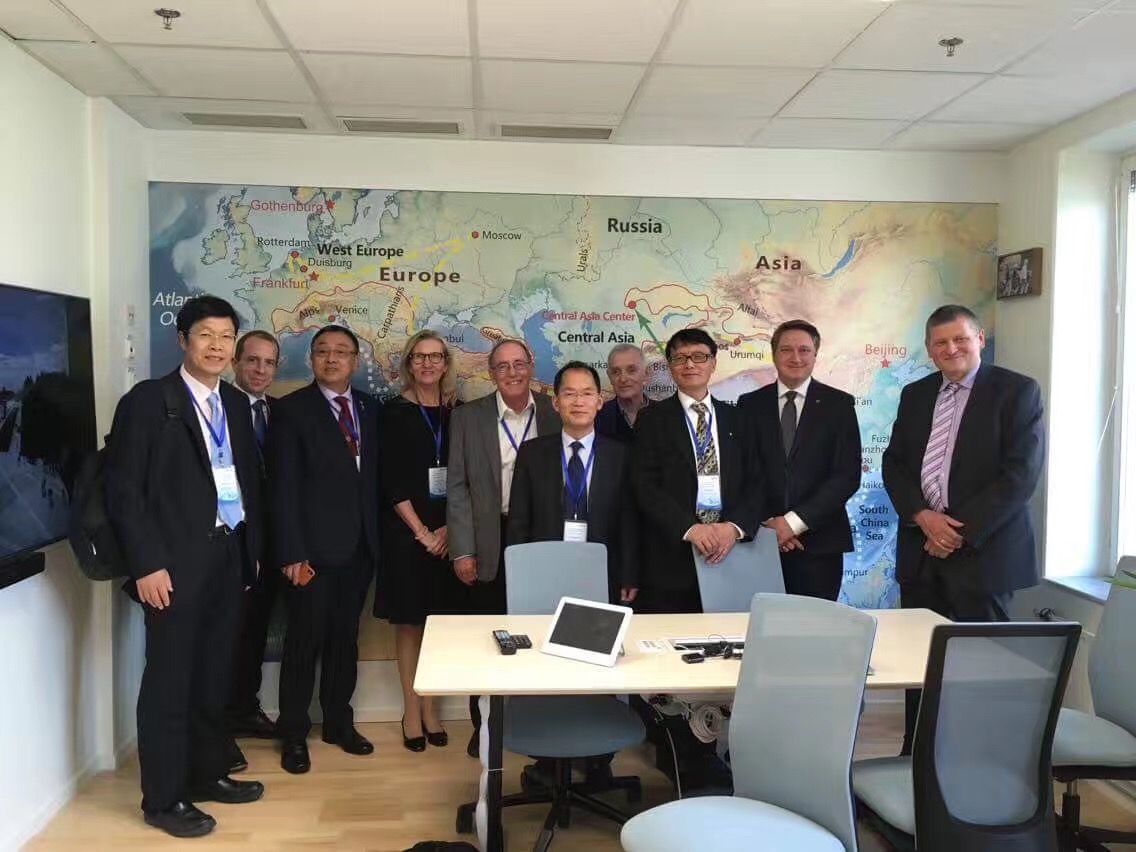 The opening ceremony of the Sweden TPE office first witnessed the introduction of the theme of the workshop and Sweden's history and link to polar research by Prof Deliang Chen, director of the Sweden TPE office at Gothenburg. It was followed by an overview by Prof. Tandong Yao, TPE Co-chair, on the evolution of the TPE program and the expected role of the Sweden office. According to Prof. Yao, the Sweden TPE office will be charged to play the following three major roles: 1) A Key bridge to link worldwide research teams in the joint studies of three pole environment; 2) A Key platform to contribute to the differences and commonalities studies of three pole environment; and 3) A key center to realize a synergistic understanding of earth system sciences which included.
The opening ceremony was also combined with a public lecture event sponsored by the GoCAS program (https://www.chalmers.se/en/centres/GoCAS/Pages/default.aspx), where three world renowned polar research scientists and the Director General of the Swedish Polar Research Secatariat Dr. Katarina Gardfeldt were invited to give public lectures. Among them, Prof. Jean Jouzel covered "water isotopes from pole to pole: what do we learn from paleodata?" Prof. Lonnie Thompson talks about "Glacier Archives from the Tropics to the Poles as Recorders and Indicators of Climate Change", and Prof. Orjan Gustufsson introduced his distinguished research on "Thawing permafrost and light-abs aerosols: grand challenges in the Arctic" and the TP. Dr. Gardfeldt presented an overview of the Swedish polar research.
Potential bridges were identified (including water isotopes in paleoproxy and black carbon in present-day observation) to link research on the Third Pole with other polar regions to realize a synergistic earth science study. The following panel discussions were engaged in thought-provoking questions on how to realize the three-pole research. Participating scientists suggested TPE usher in a new phase with long-term goal and global interest, using the International Polar year as a model. The training and involvement of young scientists were also taken into serious consideration. Most affirmed the importance to cultivate interest among young earth scientists to pursue research under harsh environment in the remote polar regions, proposed the future networking of young scientists in the TPE study with those in Arctic and Antarctica research.